"You've got to push yourself harder. You've got to start looking for pictures nobody else could take. You've got to take the tools you have and probe deeper." – William Albert Allard

WORKSHOP DETAILS
15 - 23 July 2017

The Portrait Photography workshop is aimed to
systematically take you through the genre. It
explains with structured exercises, both the
visual and technical aspects of creating a
successful portrait

WORKSHOP VENUE:
SANSKRITI KENDRA / SANSKRITI MUSEUMS
ANANDAGRAM, MEHRAULI GURGAON ROAD, 
NEW DELHI - 110047 (Between Arjangarh and
Ghitorni Metro stations) for the multimedia presentations,
shoots and interactive picture reviews. 
WORKSHOP FEE:
Rs. 12,000 (Rupees Twelve thousand) per participant

Please note: The workshop is limited to 16 participants
on a first come first serve basis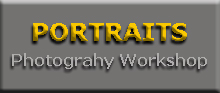 Generic information on this workshop is mentioned on the right. Other details can be accessed from the buttons below.
Testimonials have been compiled in a dedicated section that can be accessed from the menu above. For other workshops click on
Workshops
above.